Welcome to Merrimack Family Medicine!
Merrimack Family Medicine (MFM) is affiliated with Lowell General Hospital.  All referrals and specialist appointments will be confirmed with providers within our network. All visits must be pre-approved by your PCP. Any visits with specialists not within our network may not be allowed and the cost of that appointment will be your financial responsibility.
Not sure if your specialist is allowed? Please call the office BEFORE you schedule an appointment.
** The Consent to Release Medical Records form must be completed and forwarded to your previous provider's office. Copying and sending your previous medical history can take a few weeks to process. Please send out the Consent to Release Medical Records as soon as possible.
Remember to contact your insurance carrier if you are changing your PCP prior to your first visit. This will prevent any interruptions in your appointments and/or financial responsibility for any services rendered.
Our practice has been in operation since 1988 and several of our patients have been with us since the first day we opened. We pride ourselves with excellent patient care in a warm and friendly environment.
If you have any questions, please do not hesitate to contact us.  We all look forward to meeting with you!
Forms
Patient Registration
Adult Medical History Form
Pediatric Medical History Form
Consent to Treat & Office Policy
Authorization for Release of Medical Information to MFM
Authorization for Release of Medical Information from MFM
Notice of Privacy Practices
Lowell General Hospital conveniently offers outpatient services at many locations in and around the Greater Lowell area. Please click the link below for a full list of locations and services provided.
Patient Service Centers // Lowell General Hospital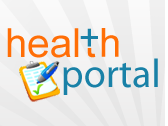 ECW Patient Portal – Contact your Primary Care Physician online.
Merrimack Family Medicine is proud to be a Circle Health member


Access your Lowell General Hospital and Primary Care medical information.
How do I leave a message for the provider to call me back?
If you have a medical question that our clinical staff cannot answer and does not require an office visit, we will be happy to take a telephone message for your provider.  We will ask you to provide as much information as possible, in order for the provider to best be prepared to respond. We try to return non-urgent phone calls on the same day.
Can I schedule a same-day appointment with your office?
Each day we set aside same-day sick appointments. If we do not have a time that works with your schedule, we will make every effort to schedule you in the next day for non-emergent issues. Please be aware that you may need to schedule a same day appointment with any one of our providers based on availability.
What is your cancellation policy?
Your scheduled appointment is a time that is reserved specifically for you.  If you are unable to keep your appointment, please let us know 24 hours in advance. For new patient appointments and physicals that are cancelled with less than 24 hour notice there is a $50 fee. For follow-up appointments cancelled with less than 24 hour notice there is a $25 fee.
What if I am not feeling well after hours or during the weekend?
For life-threatening emergencies please call 9-1-1. For all non-life threatening emergencies, please call our office before going to the Emergency Room as we may have same-day sick appointments or are able to assist you over the phone.
Lowell General Hospital has three urgent care centers conveniently located in the Merrimack Valley. All locations provide healthcare services to children, adolescents, and adults.
Lowell General Hospital Urgent Care
1230 Bridge Street
Lowell, MA 01850
PHONE: 978-459-2273
HOURS
Monday – Friday 8:00am-8:00pm
Saturday & Sunday 8:00am-4:00pm
Circle Health Urgent Care – Westford
198 Littleton Road
Westford, MA 01886
PHONE: 978- 323-0302
HOURS
Monday – Sunday, 8:00am-8:00pm
Circle Health Urgent Care – Billerica
Treble Cove Plaza, 199 Boston Road
North Billerica, MA 01862
PHONE: 978-323-2850
HOURS
Monday – Sunday, 8:00am-8:00pm